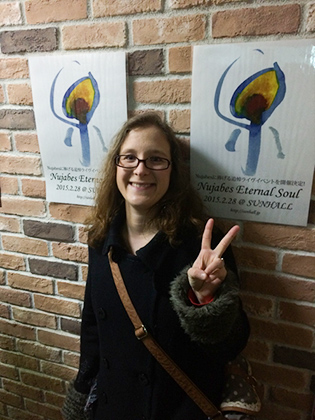 Crystalyn and Matthew Hodgkins
We lived in the Sanko Heights building in Osaka from April 2014 until July 2020. Bruce was an excellent landlord to us for those six years.
Read More
He always gave us a copy of our bill so we could keep track of our expenses, and the payment process by bank account transfer was easy.
The apartment was pre-furnished, and whenever we had any issues with any furniture in the apartment, all we had to do was let Bruce know, and he would replace that furniture for free. We had items such as our refrigerator and microwave replaced when those items had issues or malfunctioned, and it was always an easy and smooth process. Bruce always responded to any of our requests or issues within a very timely manner, and it was always a pleasure talking to him and his associate Masatoshi.
Whenever there were any non-furniture issues, which were instead fixed by the owner of the building, Bruce was very helpful in facilitating contact with the owners, who only spoke Japanese. We can speak Japanese to an extent, but it was always reassuring to know that Bruce would help us out with that communication if necessary. There were a few emergencies that happened during our time there, but with his help they were always resolved quickly.
The rent rate, for a furnished apartment in the heart of Osaka, was very reasonable, and all the furniture was of great quality.
Bruce assisted us in moving in by picking us up from our bus from the airport when we arrived in Japan in 2014. After we lived in temporary housing for a month, he also helped us move into our apartment. When we moved out, he assisted us with that as well.
After we moved out of the apartment, Bruce was very straightforward and timely with communicating with us regarding the return of our deposit. The deposit situation was just as it was originally written in our contract, and we were very grateful that we were able to receive our deposit back, since this can be very difficult in Japan.
We were both very grateful for all the help, assistance, and quick communication provided over the years. We would recommend Apollo Properties to anyone needing a decent and well-priced apartment in Japan, especially for foreigners who are new to Japan and don't understand all the ins and outs of renting in Japan.